December 14 2020 | Written By Serena Stoetzer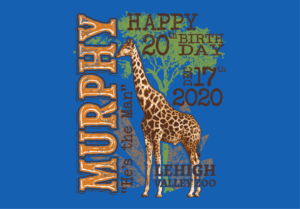 On Monday, December 17th the Lehigh Valley Zoo is celebrating another year with their treasured giraffe. Murphy, the Masai giraffe will celebrate his 20th birthday just before the new year. We are all grateful to have Lehigh Valley Zoo as not only a client but a partner. Being able to create artwork that represents something so special is what we love to do.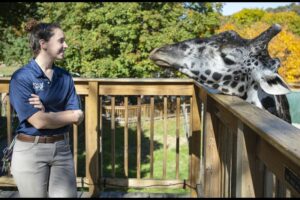 Eagle Products is excited to be able to help everyone at the Zoo celebrate this big day with an original design. This year our very own in house graphic designer, Cass Kruger created this awesome graphic.
From all of us at Eagle,
Happy Birthday Murphy! May it be the best one yet (we hope you get tons of treats).
Love, Everyone at Eagle Products